The No. 1 in the city
MADE in GERMANY
THE WORLD'S MOST COMPACT FOLDING BIKE

Hand luggage size (55*40*25 cm)

» fits under seats in bus and train
» leaves a lot of space in the trunk

effortlessly 25 km/h with the folding bike, without much pedaling

super-light 10 kg

Folding bike for people from 1.35 - 1.95 m

MADE IN GERMANY
1000 possibilities with 1 folding bike

This folding bike is in a class of its own. Its hand luggage size offers many more uses than all other folding bikes.
Kwiggle is the best folding bike for commuters by train or car, city dwellers, pilots, sailers, boot and camper owners and many more.

This Folding Bike Inspires

The "go to" bike which simply accompanies you everywhere and is always at hand, or small and compact waiting to be used again. It is incredibly practical!

Rebekka W. - Bückburg
This is the optimal folding bike for me, which I am constantly using on the road with public transport. Easy to carry, easy to fold, easy to store. And with the upright riding position and the movable saddle my knee and Back pain are gone.
Ole J. - Berlin
The best foldie I've ever had! Definitely a product of passion.
Jan S. - Barcelona
Casual, surprisingly good off-road.....
Werner G. - Munich
I find the riding experience wonderful. Due to the movable saddle it feels very dynamic. A normal bike feels very stiff to me after riding a Kwiggle.
Daniela A. - Düsseldorf
I bought it unseen and I am very satisfied. Let's hear it for the Kwiggle development team!
Matthias S. - Sao Paulo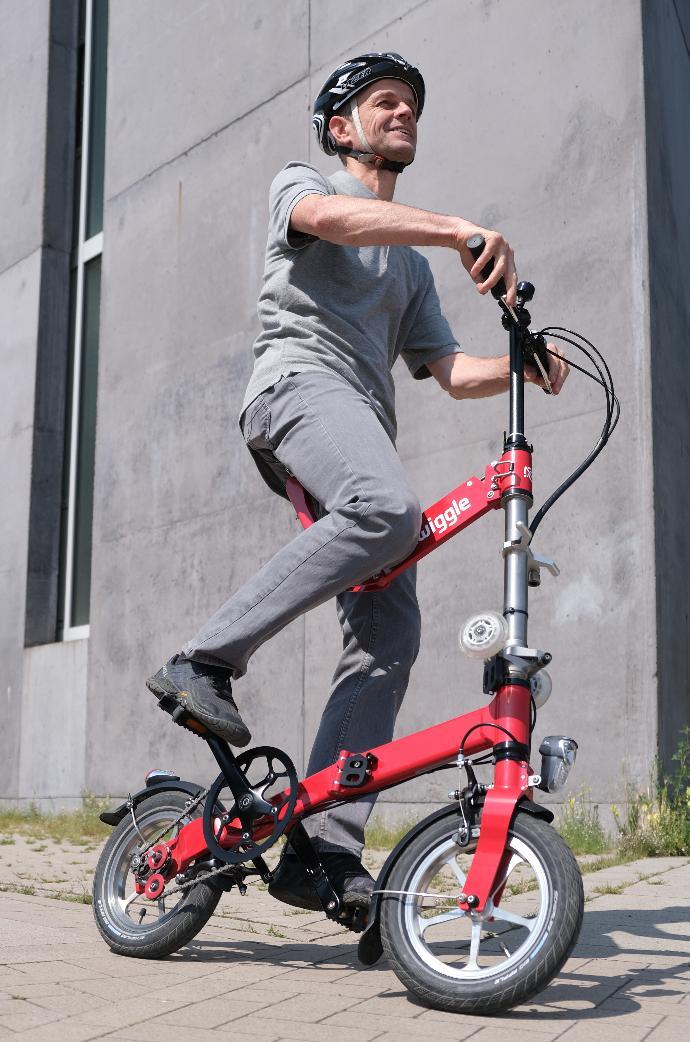 You better ride upright folding bike.

Normally when cycling, the upper body is constantly in an inclined position. Back, shoulders and wrists are strained.
When riding upright on the Kwiggle all muscles remain relaxed and in motion, the joints are relieved and in the standing sitting position you bring more pressure on the pedals and thus you can ride faster with less effort than with ordinary folding bikes.

More about riding upright
Folding bike EXTREME
We make extreme tours with this folding bike. Because doctors and physiotherapists tell us:

"When kwiggling, all muscles work optimally. You will be able to ride for a very long time without getting tired"
We drove hundreds of miles in one day because of this fact. We participated in road bike races. We have conquered the steepest alpine passes with this folding bike. And have made comparisons between a Kwiggle and a road bike while riding in the mountains.

Learn more about our findings from this new folding bike world.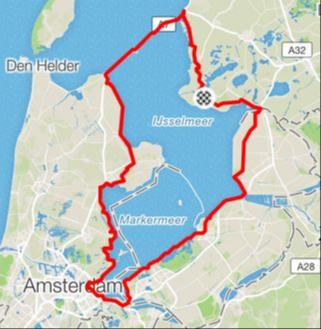 We are here for you

Want to learn more about riding and folding, the handling and the correct settings of the folding bike? We will help you from your first kilometer/mile and also after many thousands of kilometers/miles and support you with any further questions you may have.
We want you to have direct contact with us the manufacturer.
We have the parts manufactured from the raw material in Germany and Italy and we assemble the Kwiggle folding bikes ourselves so that we can personally guarantee the highest possible quality.
MADE in GERMANY.
We offer annual folding bike service, any repairs and all spare parts for the folding bike at our assembly facility and service center in Hannover.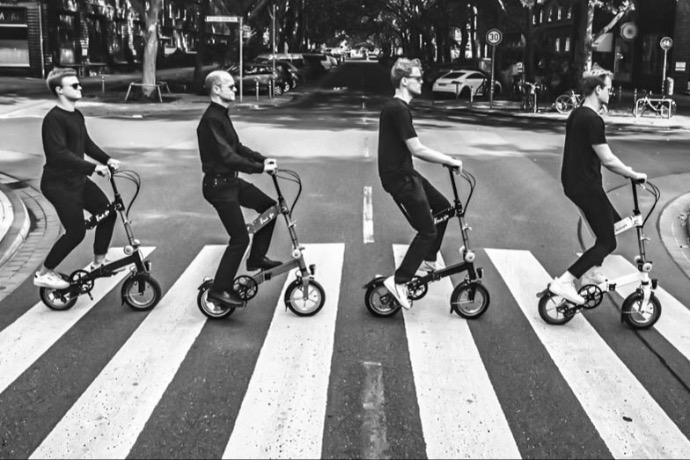 10 times different, a 10 times better folding bike
Doesn't fit, doesn't exist!
The only folding bike in the world that fits in hand luggage compartments.
All stowage options are designed for hand luggage dimensions. Therefore, the Kwiggle also fits under the seats in the ICE and in other trains. It fits effortlessly into cabinets and lockers and in the trunk of any car. Kwiggle is the game changer in the folding bike sector and brings unimagined mobile freedom.
Quicker to fold than to lock
The Kwiggle folds in just 10 seconds which is faster than the time you need to lock your bike. This can't be easily achieved with other folding bikes without some effort. So it is easy to take your Kwiggle with you at any time so it can not be stolen.
Don't carry, roll
The Kwiggle has a trolley function, so you can easily pull it behind you and park it anywhere when you are not riding it. With the large trolley wheels you can easily roll the Kwiggle over uneven ground. This convenient trolley function is unique in the entire folding bike market and insanely useful in everyday life. You only have to carry the Kwiggle when you walk up and down stairs. And then it only weighs 10kg.
Mobile Freedom
Because the Kwiggle is always at hand you'll experience pure mobility. The city suddenly becomes very small and accessible with the Kwiggle because the Kwiggle can be easily combined with any means of transportation: car, train, bus, and taxi.
Searching for a parking space near to your destination is no longer necessary. With the Kwiggle you can be at your destination in no time at all.
The Clip-On

With the Clip-On strap you transform your Kwiggle very easily into a luggage transporter, which brings you and your rolling suitcase to the desired destination. An accidental discovery that turned out to be a real advantage when traveling. The rolling suitcase is hung on the back of the seat post with a sturdy strap and effortlessly rides along.
MADE in GERMANY
Each Kwiggle is manufactured in Germany to the highest quality standards. High quality materials and the best components ensure a valuable riding experience with real longevity.
Stainless steel where appropriate
Folding joints, chain, sprockets, bolts, screws are made of stainless steel and where the folding bike is moved we applied high wear protection.
Fantastic riding experience
To ride a Kwiggle is a very relaxing experience. It's a bit wobbly at first, but after you get used to it, you'll be hooked. Many of our customers have even put aside their regular bikes to enjoy the Kwiggle riding experience more often.
Free from tension
Due to the upright posture, the disadvantages of a stooped posture when cycling are a thing of the past.
The uncomfortable pressure on the wrists or the permanent strain on the back muscles are a thing of the past. On the Kwiggle you no longer get a stiff neck. And even better: you even get your deep torso and back muscles moving. Physiologically, the Kwiggle is far superior to a normal bicycle.

Good for the environment
Everyone can do their part to tackle the climate crisis. However, completely abandoning individual mobility is not the solution here. The Kwiggle is the perfect link between public means of transportation. Only by rethinking personal transportation is a mobility turnaround possible, in which groups of people travel the majority of a route together and only the last mile is covered individually. The bicycle is still the best way to travel over land without causing emissions.