Our offer to all EU customers:

Test extensively with a 14 day return policy!

Just order a Kwiggle folding bike and test ride it for 3-4 days. If you don't like it, send it back to us within the 14 day cancellation period. So you can get to know the Kwiggle in everyday situations which is much better than a short test drive..
Which gear variant?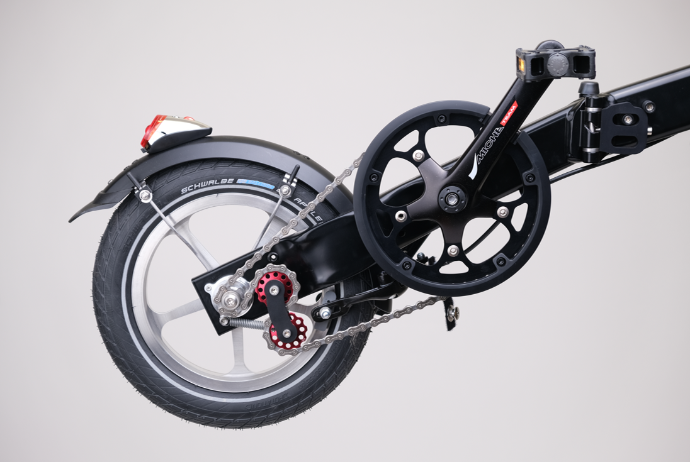 1-speed-basic
For use in the city. The 1 gear corresponds to the highest gear of the 3-speed all-rounder. Also rapid start-up and hilly terrain are no problem.

5.9 meters per crank revolution.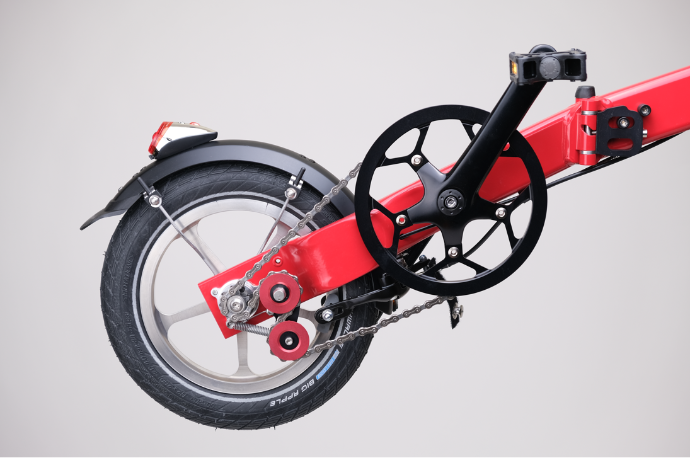 3-speed all-rounder
Our best-selling model offers flexibility on longer tours, in headwinds, over bridges and in the somewhat mountainous (slopes up to 7%) regions.
4.1, 5.2 and 5.9 meters per crank revolution.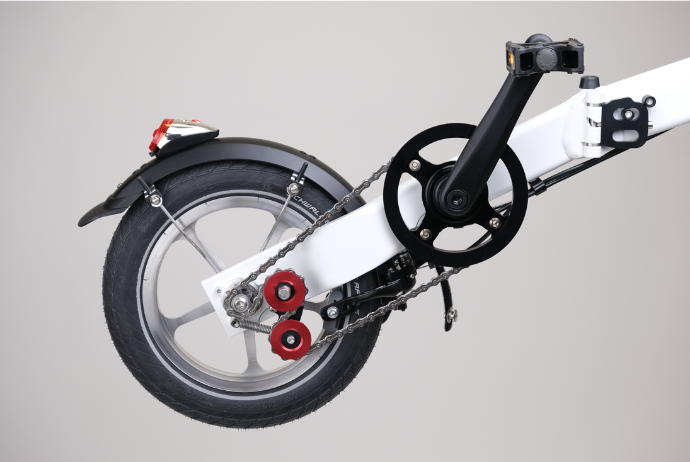 6-speed-speeddrive
The new speeddrive bottom bracket gearbox makes the Kwiggle an all-rounder. Suitable for slopes up to 14% and alpine passes.
With 97% efficiency and higher gear ratio you drive even high speeds over longer distances still relaxed.
.
3.1 - 7.2 meters per crank revolution.
Equipment options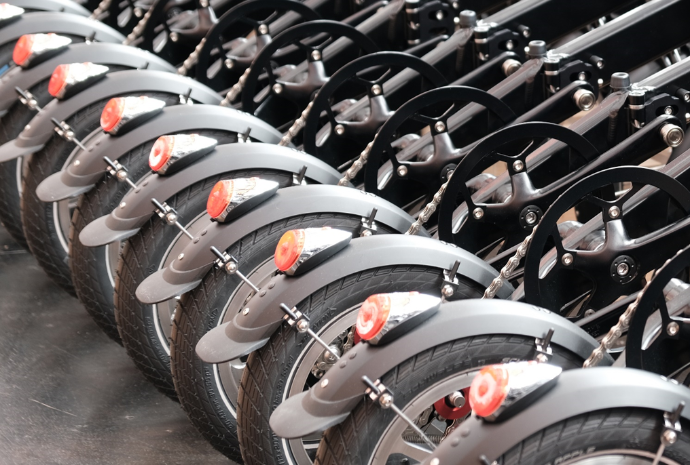 Wheel guards

With the high-quality wheel protectors from SKS, the shoes stay dry and the Kwiggle clean. Wheel protectors and light form a unit.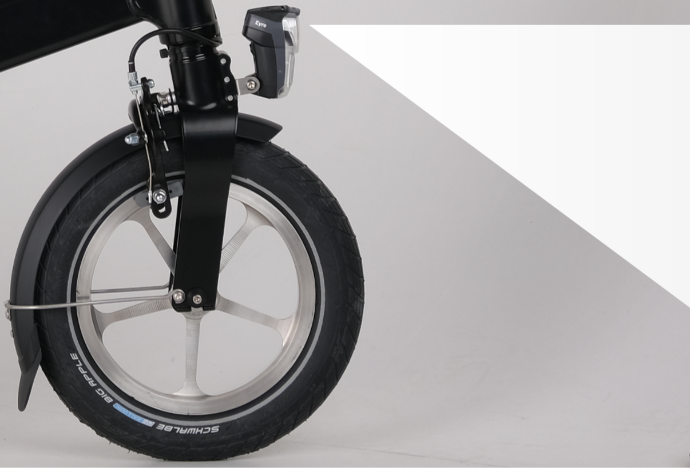 Light

The battery of the front light holds 5-6 hours. Charging is done via an integrated USB socket. Due to the ground-level illumination bumps in the road are perfectly visible.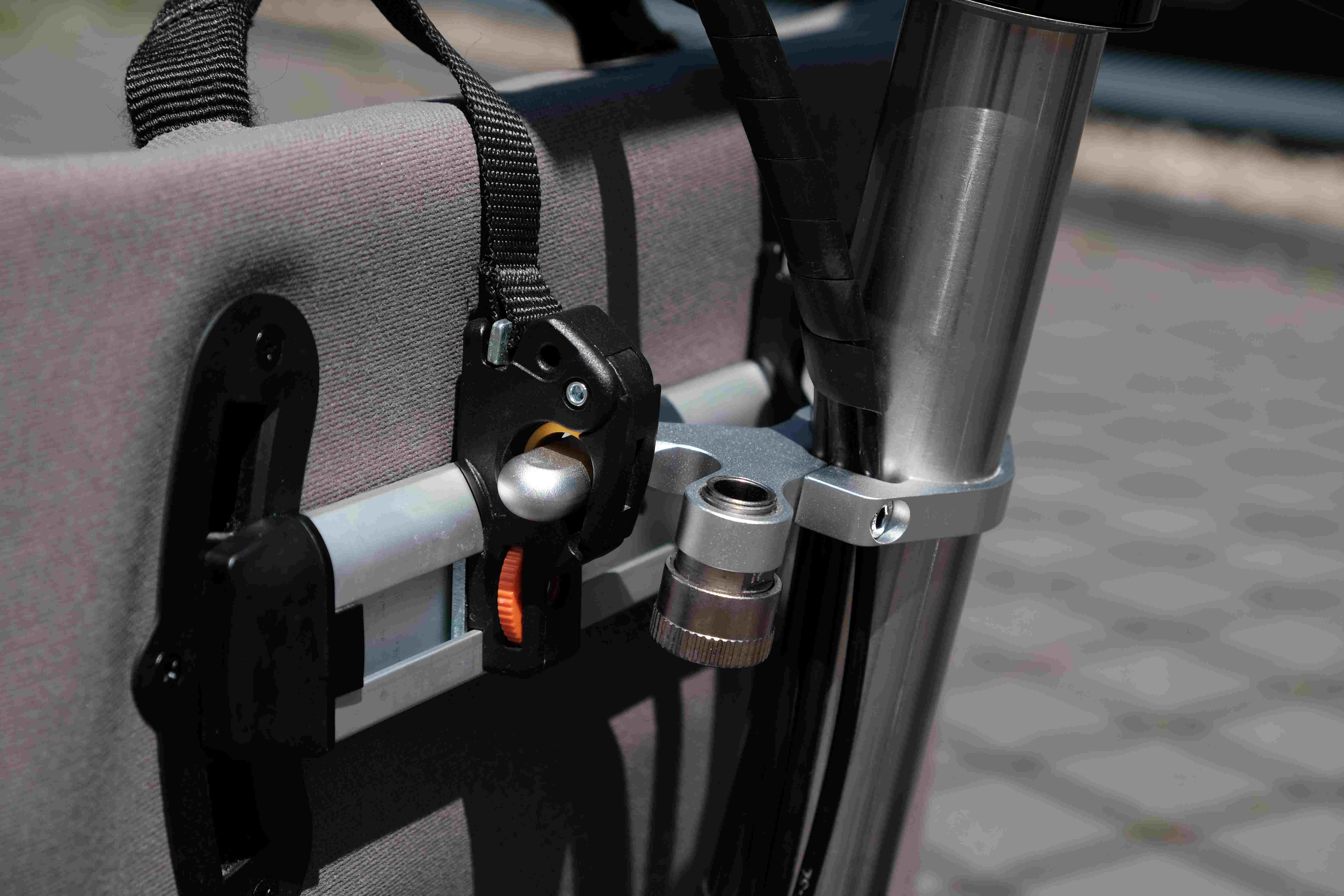 Luggage rack

The rack is loadable up to 10 kg.
Fits all Ortlieb bags with Quick-Lock 2.1 system and all Vaude bags with QMR system.
Useful accessories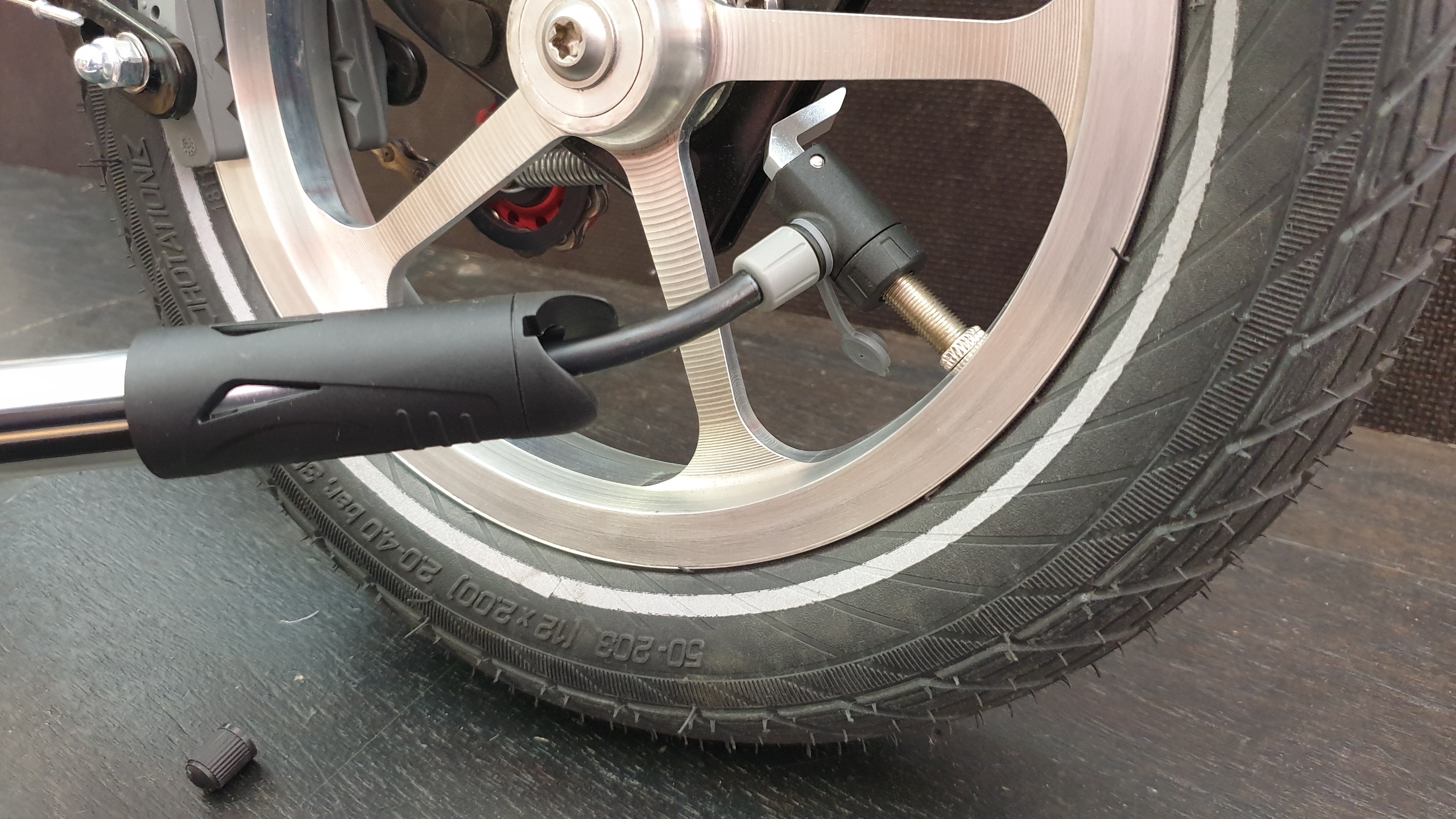 Contec mini pump

The tires should always have 3.8 - 4.3 bar. The Contec Mini Airsupport Pocket can be snuggly fit on the valve, has a variable air hose and is easy to carry.

Rolling luggage strap

Simply clipped around the handle of the rolling case and onto the seat post. Best for sporty rolling cases with 2 skate wheels (Vaude, Eastpak, The North Face, etc).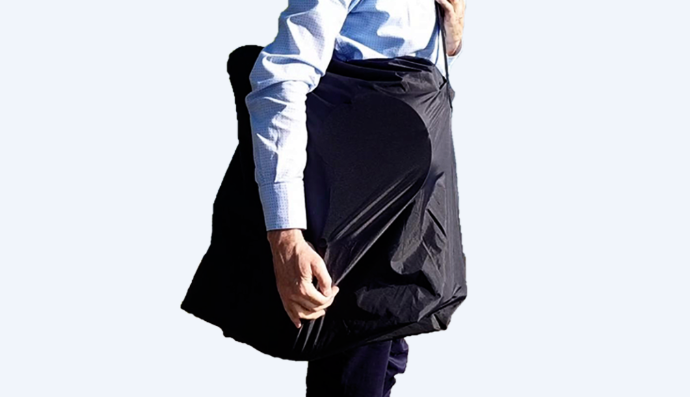 Shoulder bag

According to the experience of many of our customers the Kwiggle packed in its bag and simply slung over the shoulder will pass as hand luggage when boarding.
Simply dispatched
The Kwiggle comes to you ready to ride and with a preset custom saddle height.

Would you like to test the Kwiggle in Hannover or Berlin?

We absolutely understand if you would like to test drive the Kwiggle before making a purchase decision. But unfortunately we can not be everywhere. That's why it's perfectly fine with us if you order the Kwiggle and try it out for a reasonable amount of time before you make a final purchase decision. But you are also welcome for a test ride. C
ome to Hannover or we make an appointment with you in Berlin.

.

Please contact us at info@kwiggle-bike.de.