Kwiggle - the ideal bicycle for the car

Kwiggle has hand luggage size. And that's exactly why this bike fits perfectly in any trunk as a single worldwide.
Trunks are namely designed for hand luggage dimensions. In the trunk of a small car or sports car usually fit 2 pieces of hand luggage, in that of a medium-sized car fit 4 pieces of hand luggage. So if 2 pieces of carry-on luggage fit in the trunk, 2 Kwiggle bikes will also fit. Unlike all other bikes that fill up all the space in the trunk, the trunk is far from full when a Kwiggle bike is in it. There's still plenty of room for other luggage. That's what makes the Kwiggle so incredibly practical: it's easily stored in a corner of the trunk and can be used at any time: For the last mile, for vacation, for the way back from the car repair shop, for any passengers who want to get off earlier and much more. The possibilities are almost endless.

Smart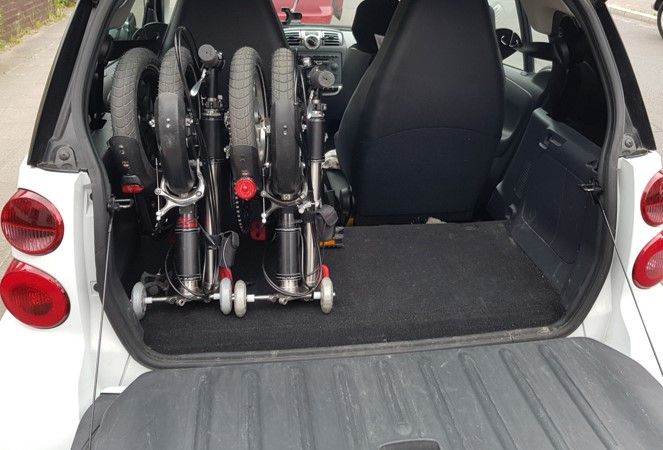 Fiat Cinquecento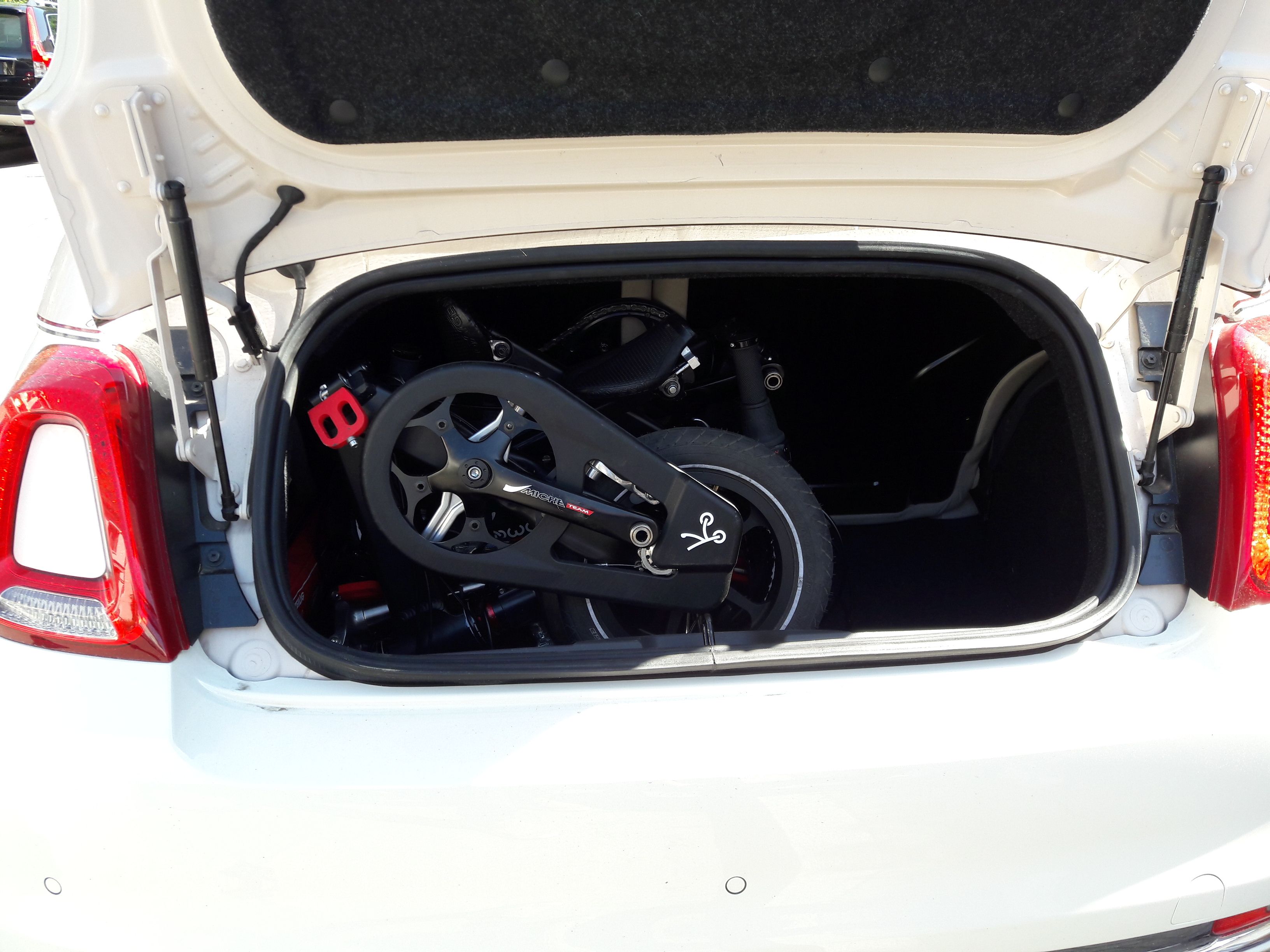 Mini Cabrio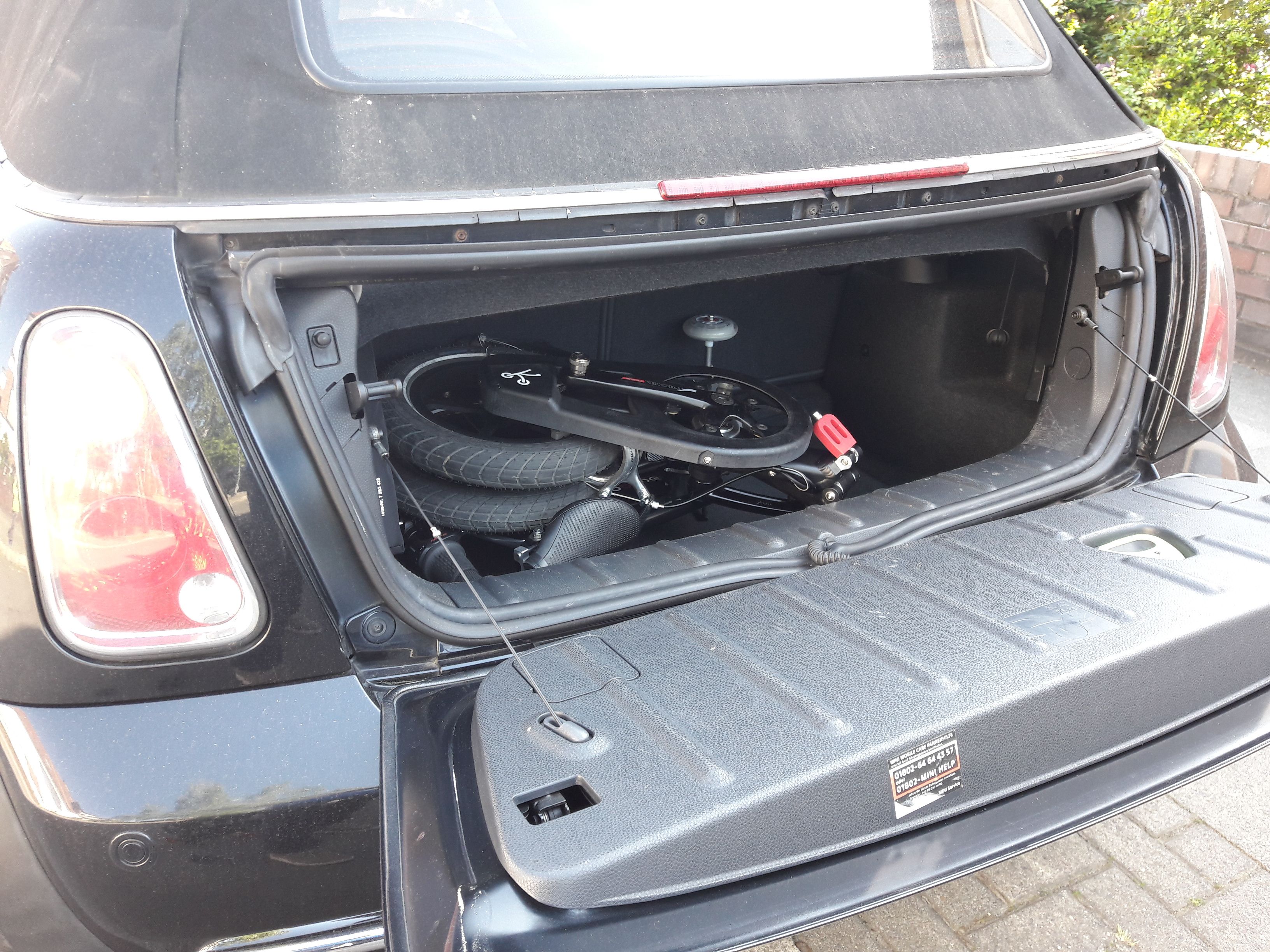 Mazda MX-5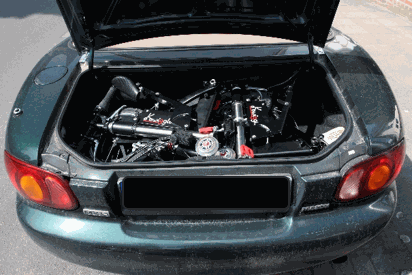 Skoda Citigo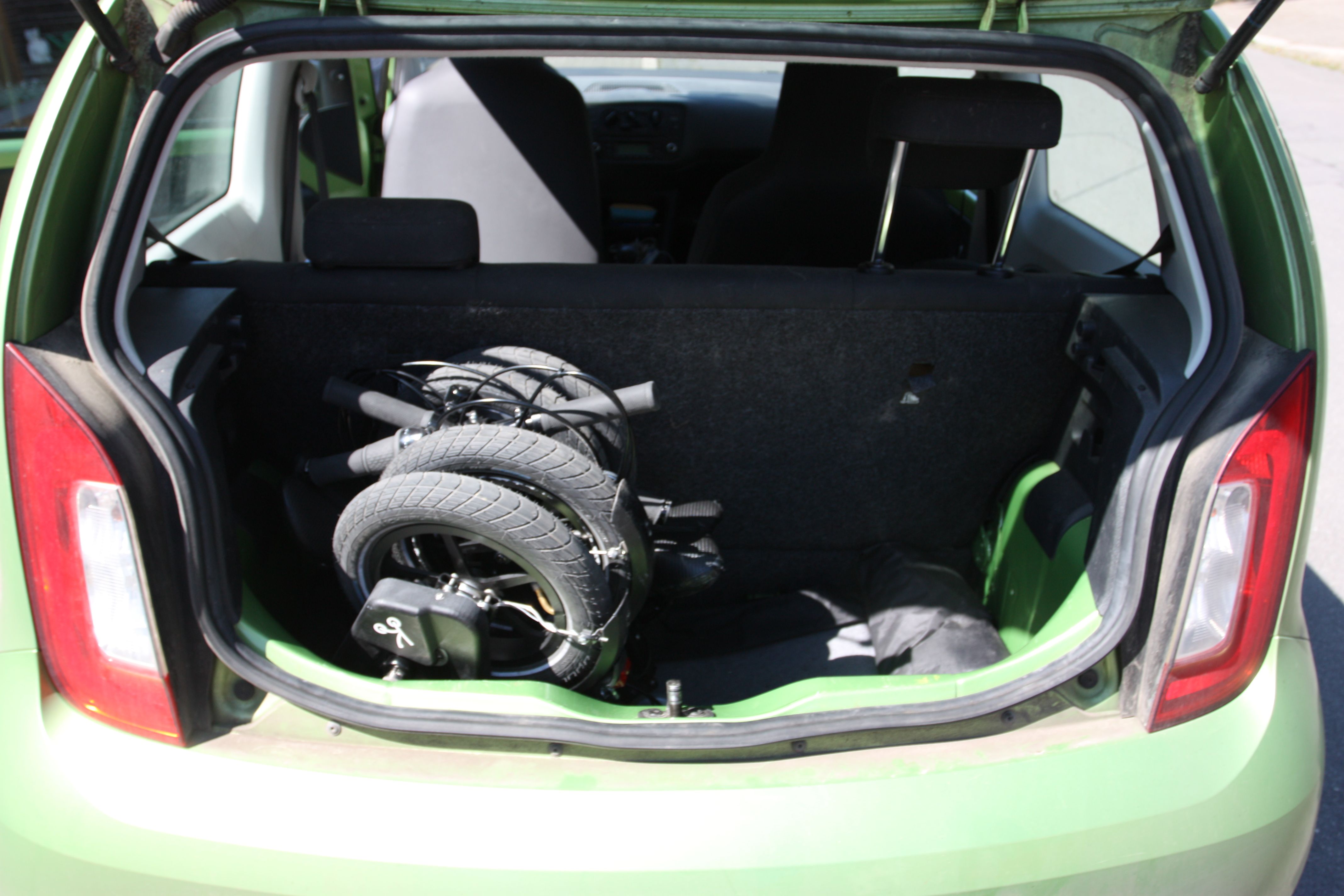 Porsche 911

Mercedes SLK Cabrio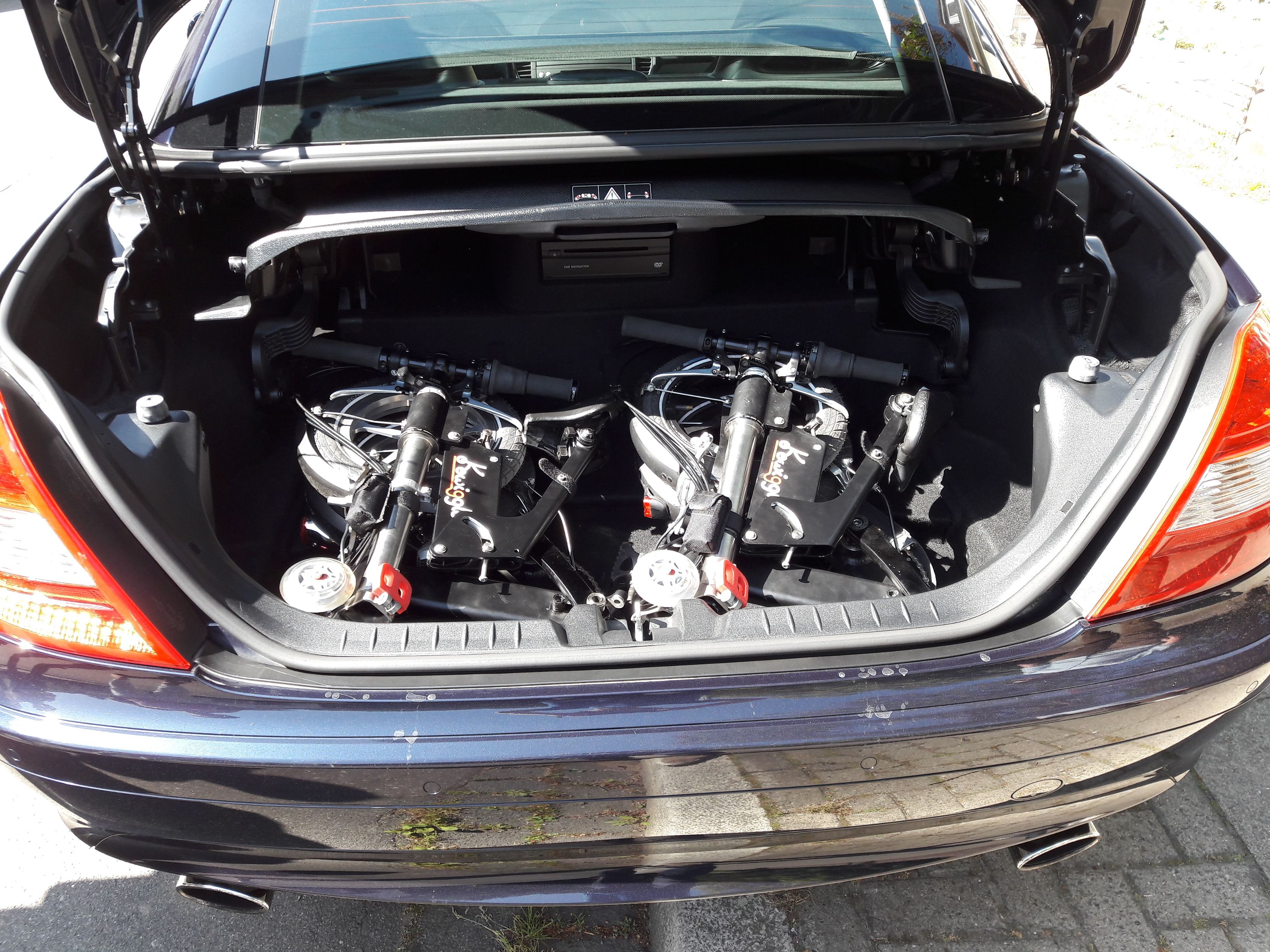 Mercedes SLK Cabrio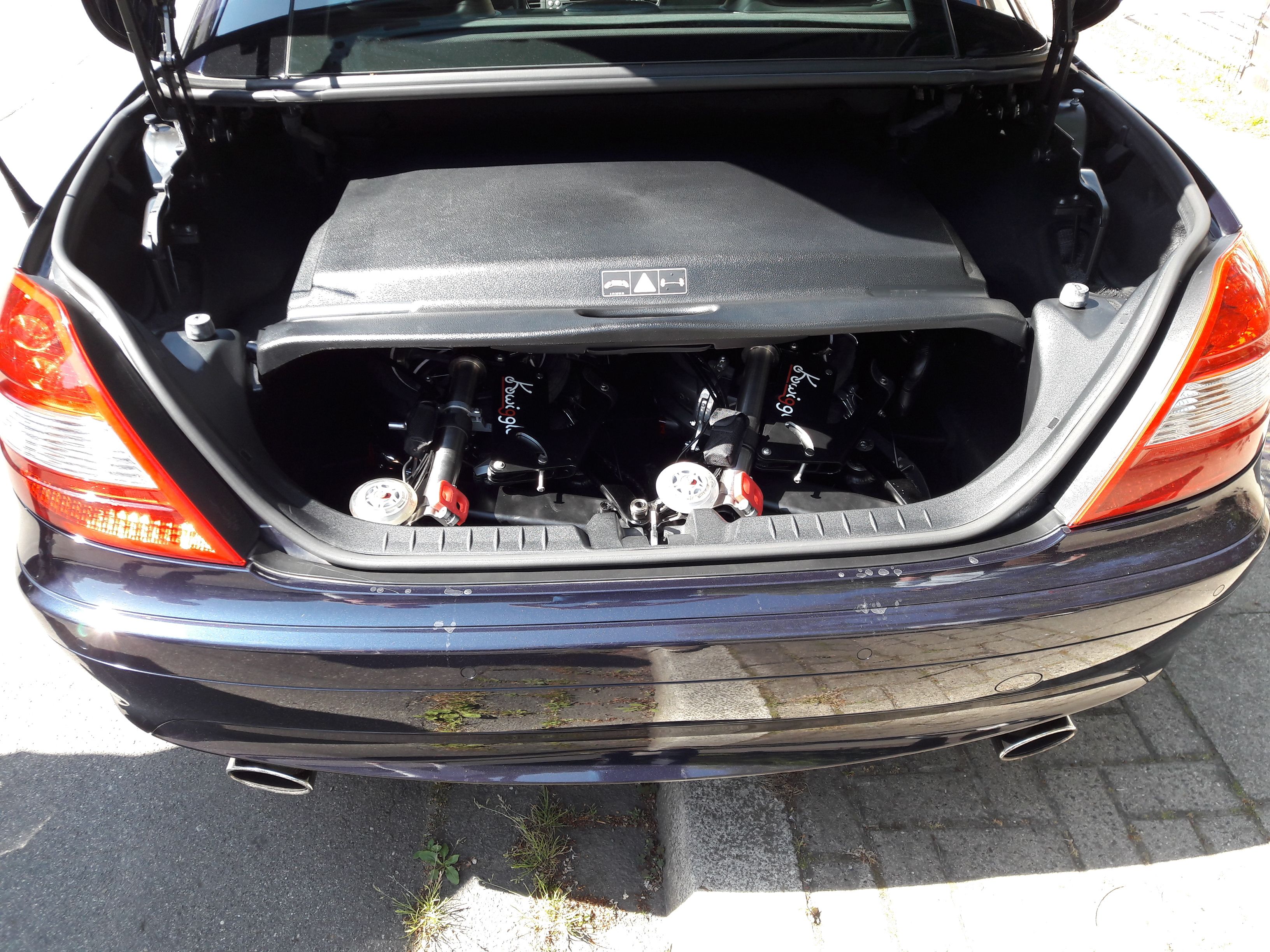 Porsche Boxter hinten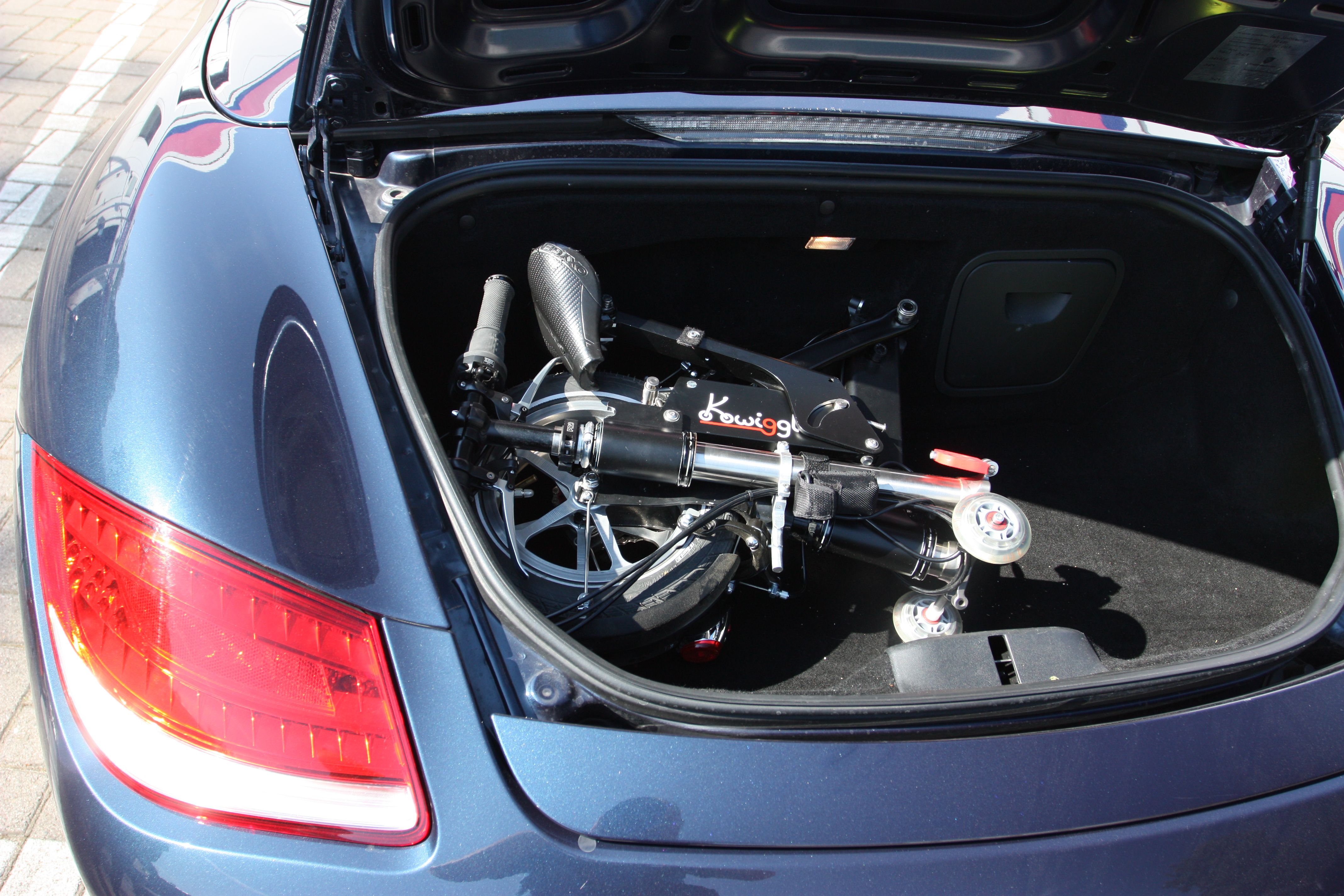 Porsche 911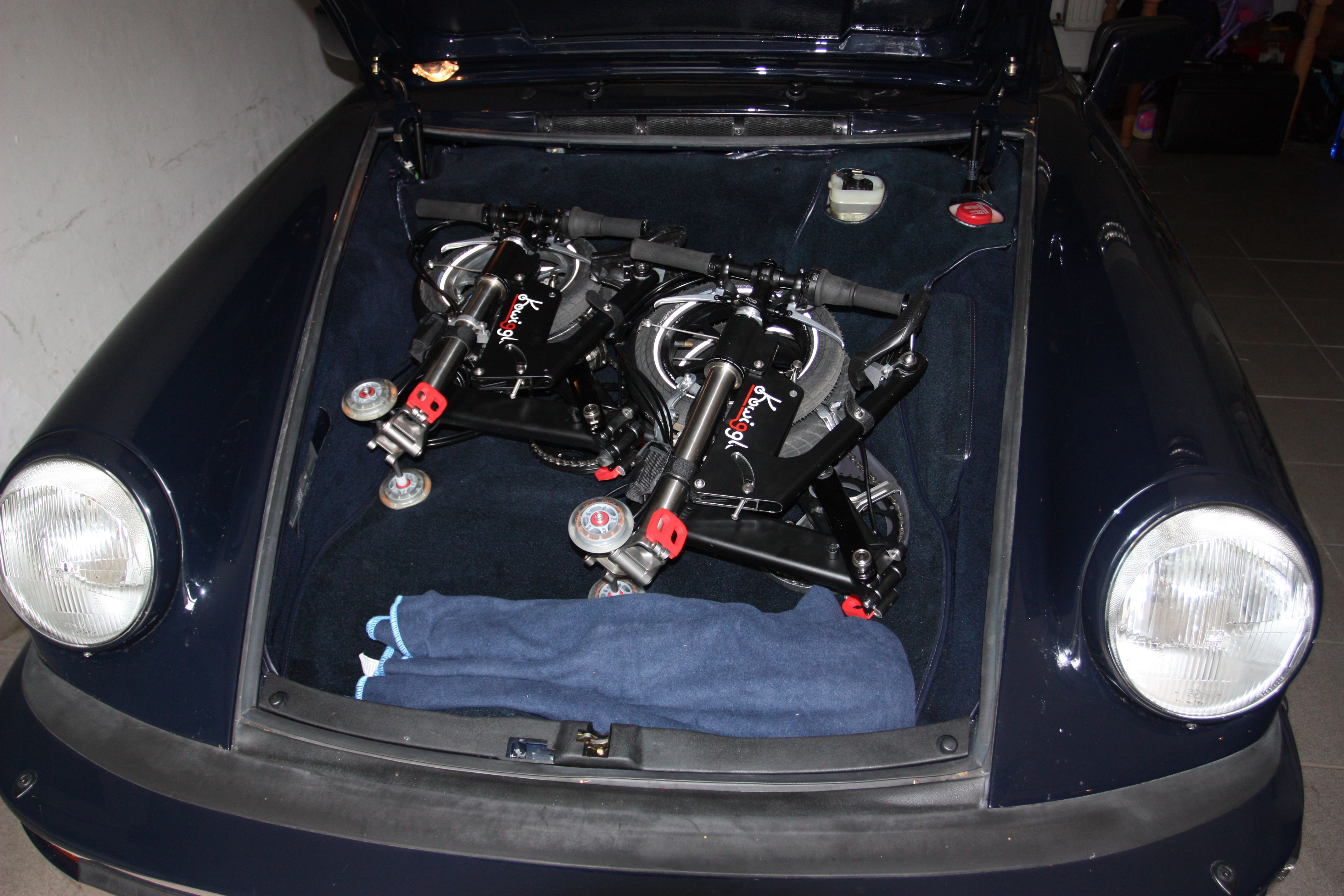 Porsche Boxter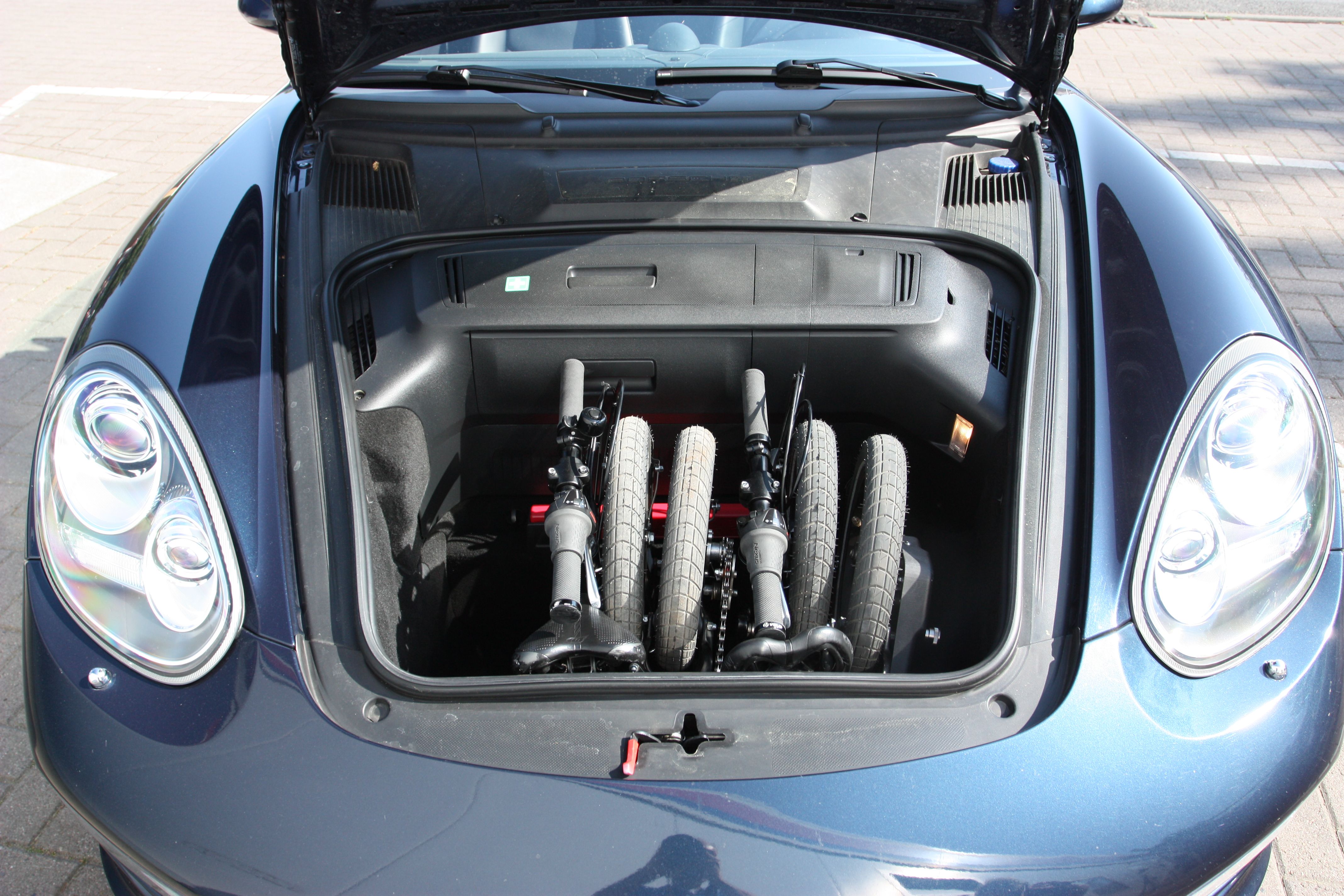 Mini Cooper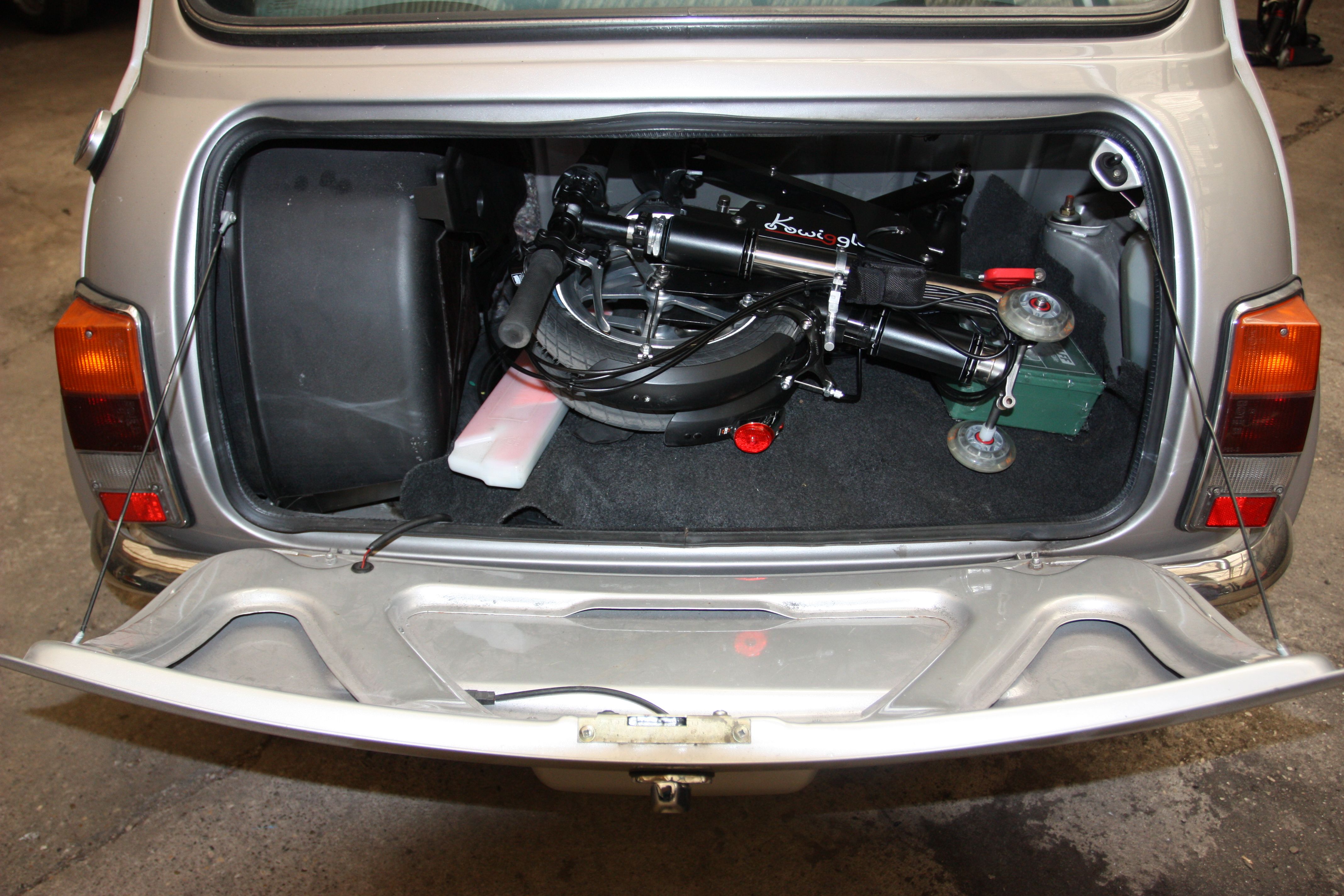 VW Käfer 1500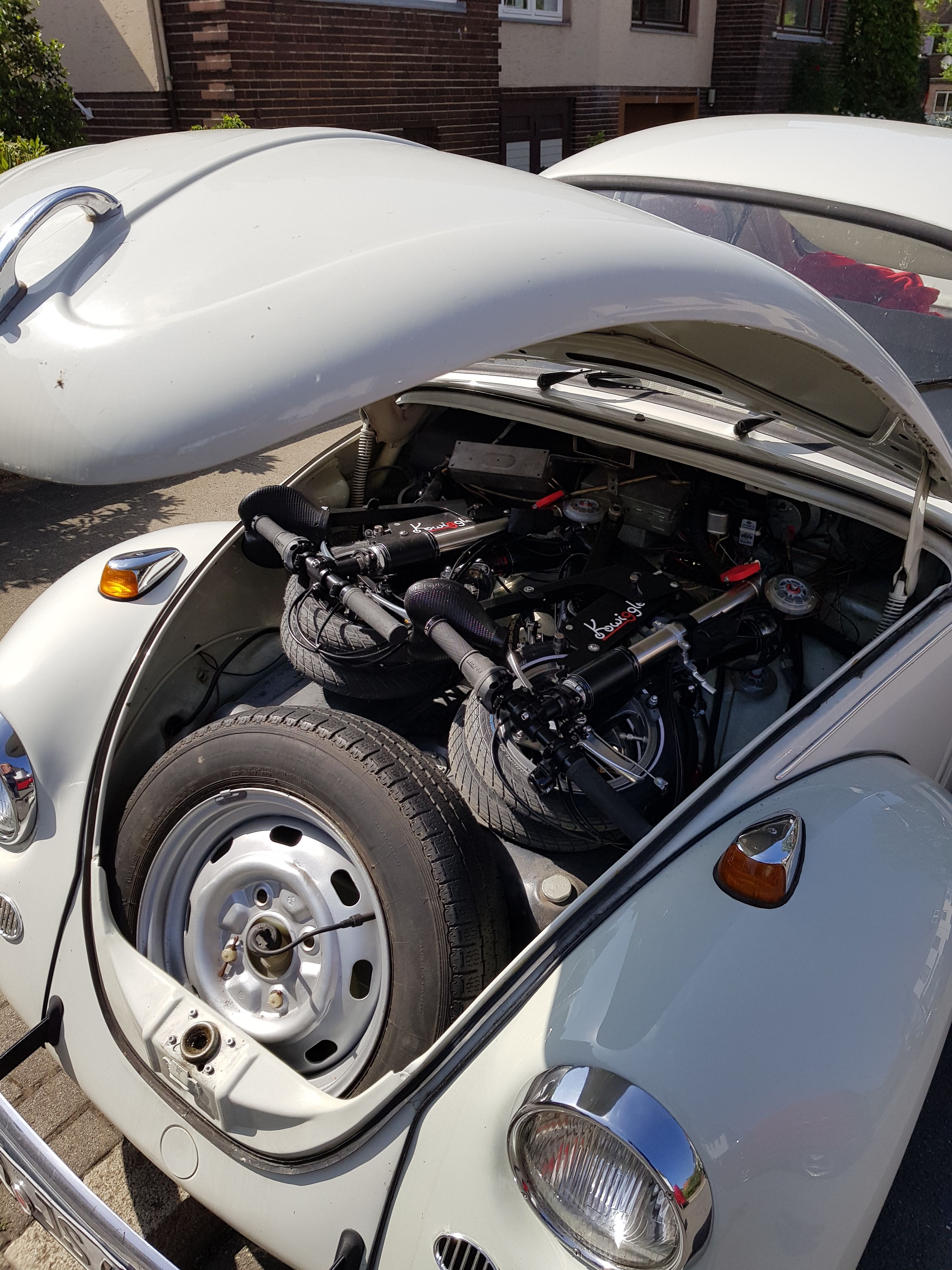 Jaguar E-TYPE