Kwiggle® ultracompact
Most compact folding bike in the WORLD
MADE in GERMANY
---
Kwiggle® most compact folding bike
---
Superlative folding bike - Made in Germany
This folding bike beats all records: super compact, ultra light, super fast - unbeatable price-performance ratio
---
Department: Men's, Women's, Unisex
Folding size Faltmaß: 21.5 x 15.7 x 9/10 inch
Wheel size: 12 inch
Body size: 4'5'' - 6'5''
Total weight: up to 220 Lbs.
Age group: adults, seniors, teenagers, children
frame material: stainless steel, high strength aluminum
Suspension type: Full suspension via spring steel tube
Development: 1-speed: 5.9 m, 3-speed: 4.1-5.9 m/rev, 6-speed: 3.1-7.2 m/rev

---
Terms and conditions:
14-day money-back guarantee for EU-customers
Tests, experiences and impressions:
How our customers rate the Kwiggle
Have several folding bikes in possession. The Kwiggle beats all in terms of pack size. Quick to assemble and put together. Therefore always with me. But be careful! Every bike fan quatscht you;-)
Joachim C. - Gernsheim

The Kwiggle is surprisingly uncomplicated, really fun to ride, even on longer trips, making it a real asset. It's much easier than it suggests. A great device!!!
Werner F. - Augsburg

My radius of action together with car or bus and train has greatly increased, because I have problems with walking for health reasons. Kwiggeln, on the other hand, works great. It's better than a wheelchair for me.
Erich A. - Bad Münstereifel
Ihr Dynamic Snippet wird hier angezeigt... Diese Meldung wird angezeigt, weil Sie weder einen Filter noch eine Vorlage zur Verwendung bereitgestellt haben

NEW: pure driving fun with the 6-speed speeddrive
In the Kwiggle® we are installing the new 6-speed transmission with the Schlumpf speeddrive gearbox for the first time. With the speeddrive, the 6 gears on the Kwiggle are now really fun, very low-loss and absolutely suitable for long distances.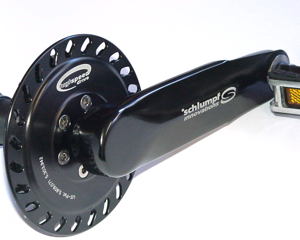 THE WORLD'S MOST COMPACT FOLDING BIKE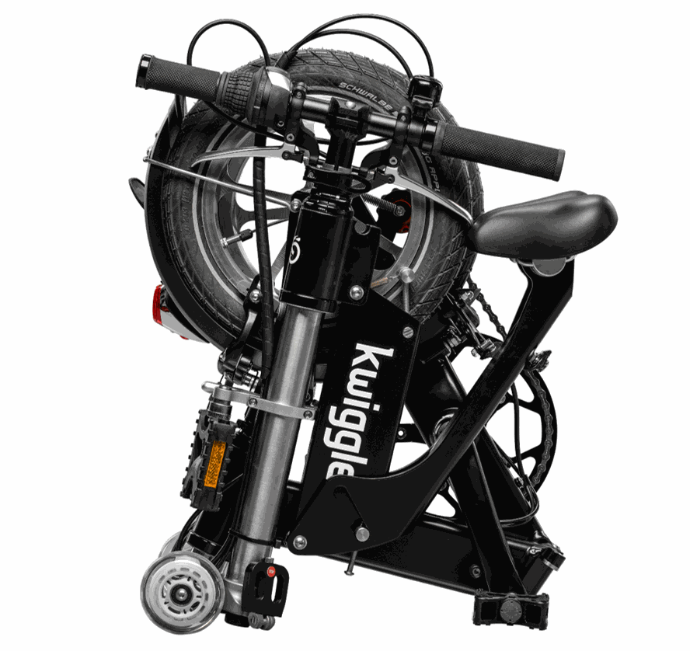 Hand luggage size (55*40*25 cm)

" fits under seats in bus and train.
" is the only one that does not interfere in the aisle.
" leaves plenty of room in the trunk.

effortlessly 25 km/h with the folding bike,
without much pedaling


super-light 10 kg for all heights (1,35 - 1,95m)

MADE in GERMANY

" Highest precision and material quality.
" DIN-ISO-tested stability.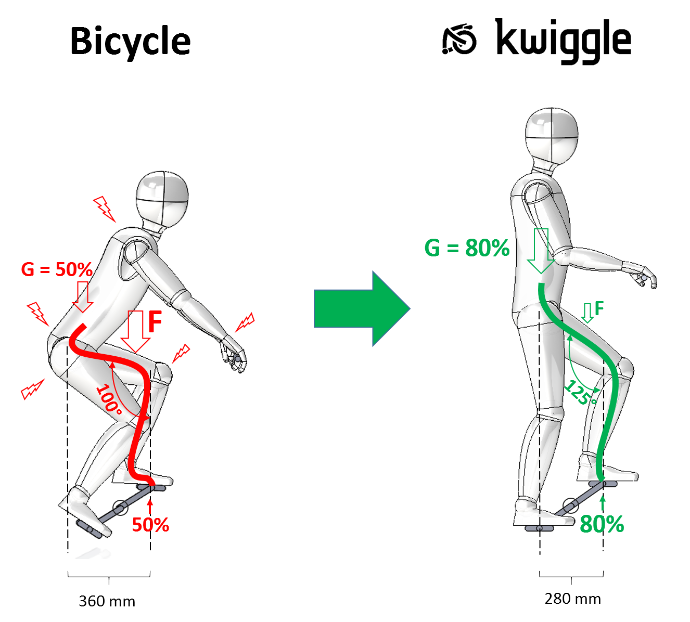 THE SURPRISE OF CYCLING.

For us, the best innovation of the Kwiggle:
The fantastic upright movement on this folding bike.
After thousands of miles, we can confidently say:

Riding a Kwiggle is physiologically superior to normal bicycling.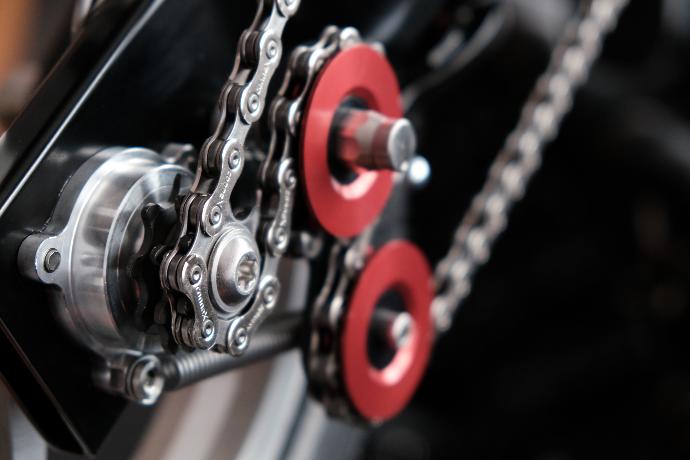 3 or 6- speed manual

With 3 gears you can go anywhere. 
With 6 gears you can even go to the Alps.
3 speeds with 4.1, 5.2 and 5.9 m/rev.
6 gears with 3.1 - 7.2 m/rev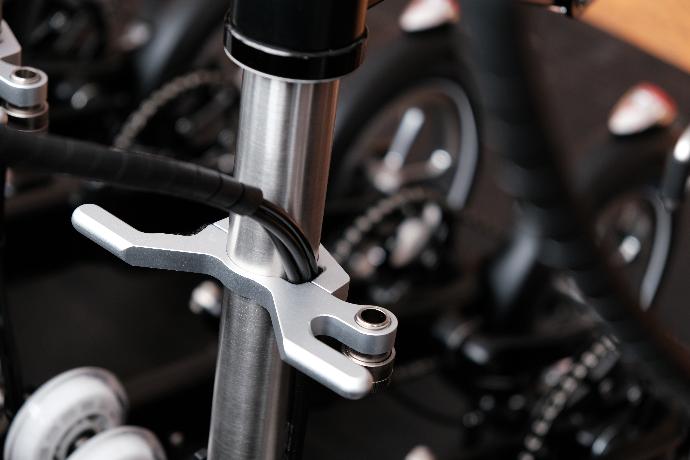 With luggage rack.

You don't have to buy a special bag. Just take standard bags on the market:
.
The rack is suitable for Ortlieb bags with QL-2.1 system and for Vaude bags with QMR system.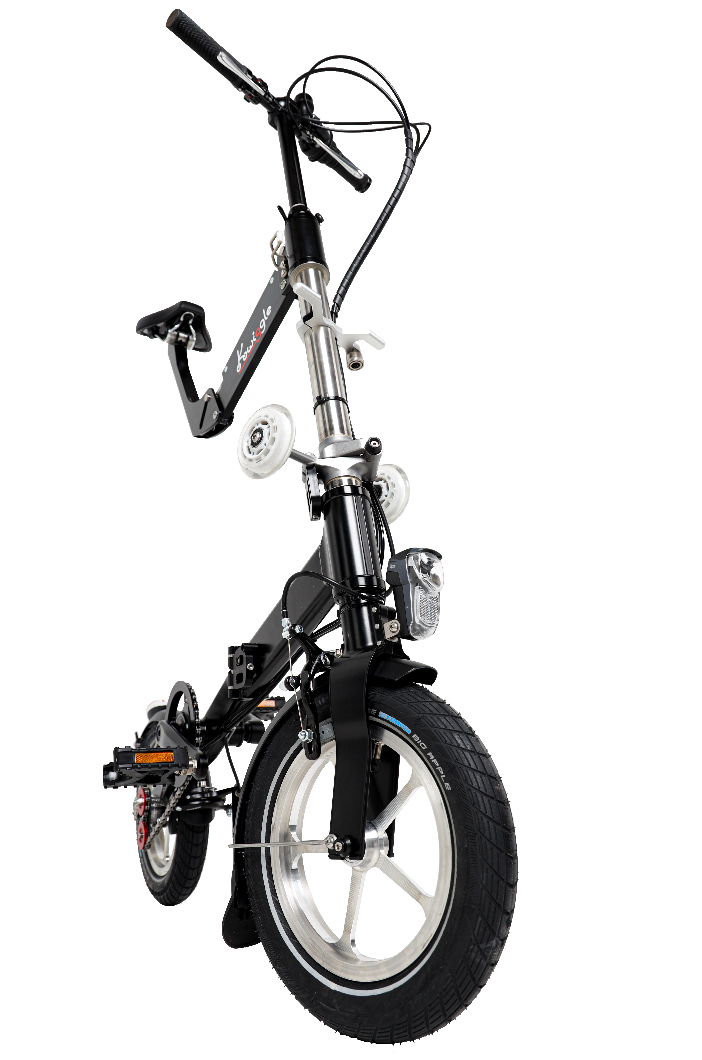 THE FRAME
We only use high-strength stainless steel and 7000-series aluminum for the frame of the Kwiggle. 
The stainless steel steering tube and high-quality silver-brazed stainless steel joints bring springy comfort and ensures long-term stability.

All moving parts of the precision folding joints are equipped with extremely high quality wear protection.

.

This ensures a robust, precisely closing joint, and with just one twist. This is unique and patented.

The lower frame parts have tab-like weld seams for the best possible stress distribution, manufactured with industrial robots in consistently outstanding MIG quality.

The rear frame section is particularly elegant and light and constructed as a single swingarm.

The fork is made from only one piece. This makes it light and strong at the same time.

We use sealed heavy duty 1.5 inch industrial angular contact ball bearings as the steering head bearings.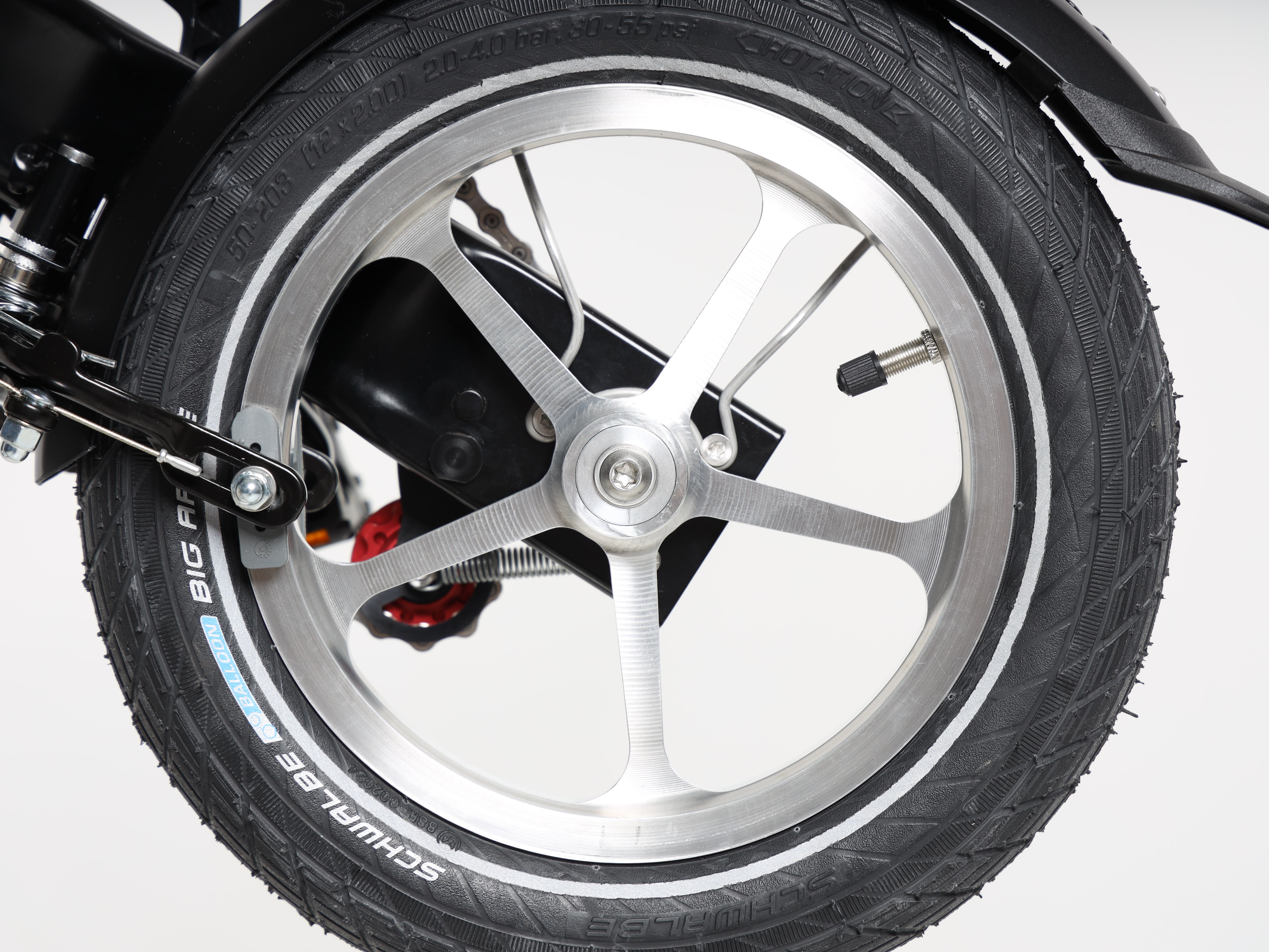 THE RIMS

In a special manufacturing process, the Kwiggle rims are manufactured from a single piece of wrought aluminum alloy, unique in the world, with outstanding properties:

light and rigid at the same time

wear-resistant even after many thousands of kilometers


highly corrosion resistant

highest running accuracy

polished noble look
This precision and robustness allows smooth running even at high speeds of 60 km/h (37 mph).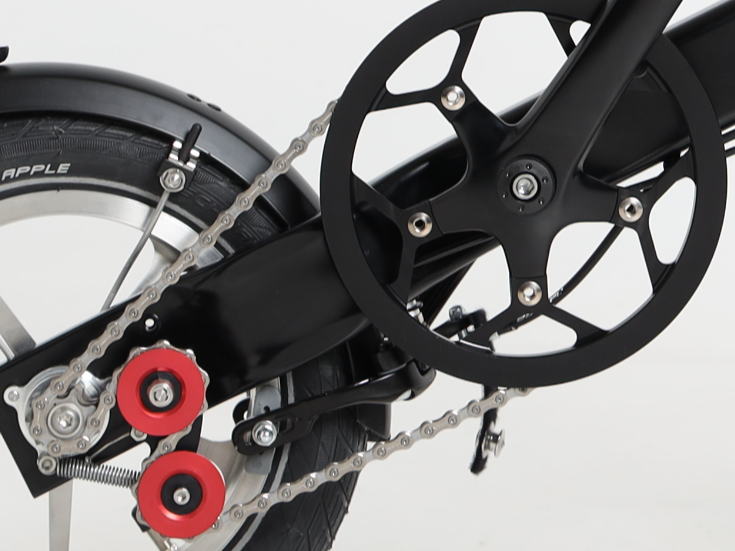 THE DRIVE
The Kwiggle's patented drivetrain brings the 12-inch wheels up to road bike speed at normal cadence.
.
The very robust mini derailleur reliably switches the 3 pinions with 7, 8 and 10 teeth. The pinion geometry allows a smooth shift change. The sprockets and the chain are made of the best materials that the bicycle market has to offer: high-strength stainless steel with outstanding wear resistance. This ensures many thousands of kilometers of running performance of chain and sprockets.
For maintenance, we recommend the oil and grease-free chain lubricant "DryFluids". High ceramic content provides a pleasant pedaling feel and significantly less dirt.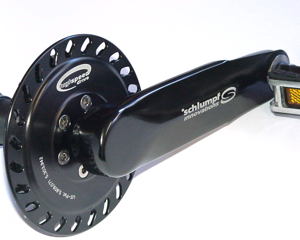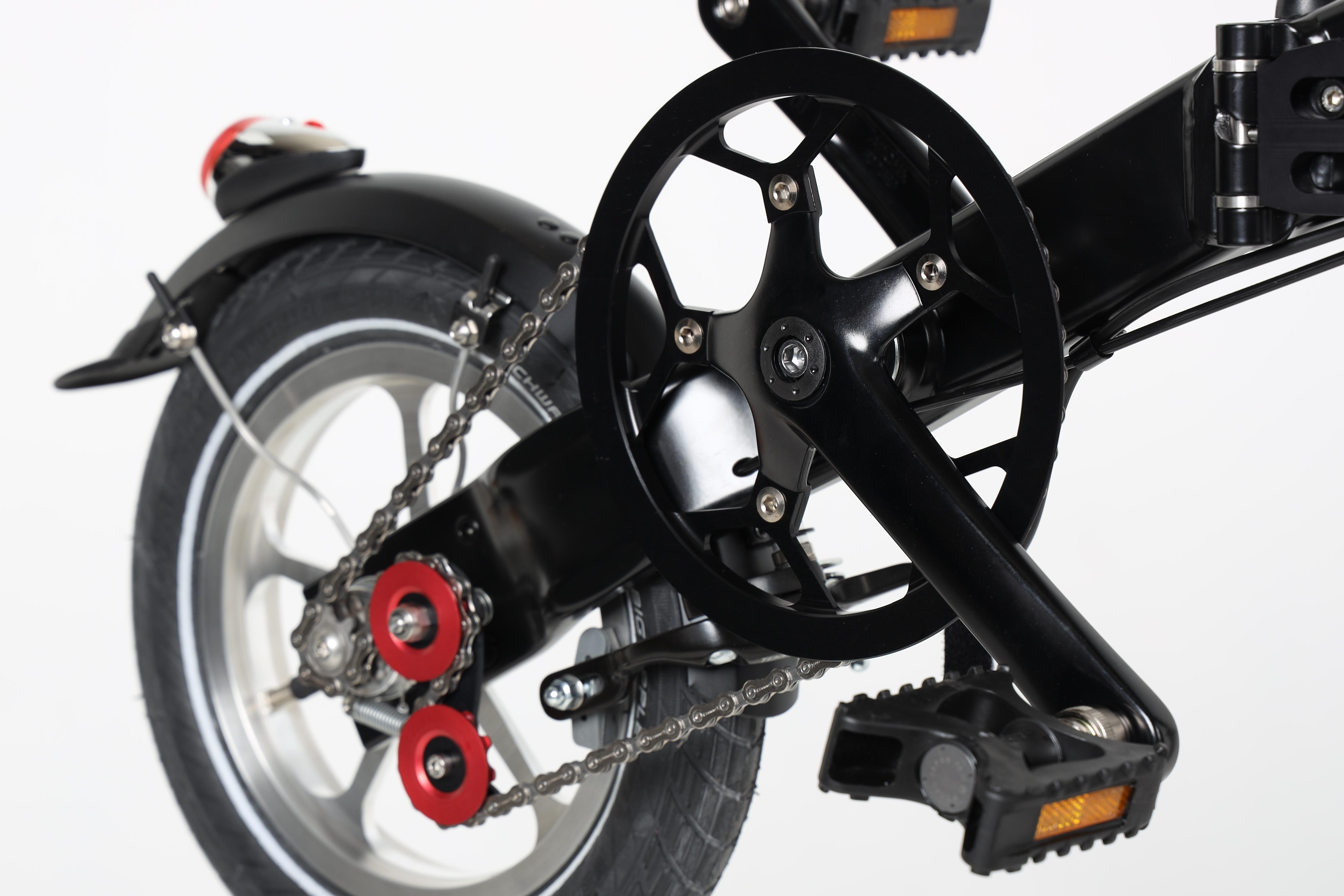 THE 6-SPEED-SPEEDDRIVE
Gear ratio 1:1.65

Crank length 170 mm

5-arm, bolt circle 104mm

1 kettingblad met 34 T

Transmission: 3.1 - 7.2 m

with integrated chain guard, 7075-T6 aluminum

The 6-speed speeddrive is a real discovery. A very robust easy-running bottom bracket gear with a long gear ratio, which makes steep hills just as possible as a quiet cadence even at 30 km/h.
With the shift bars on the crank, it is now comfortable to shift. Our reason to use the speeddrive now also in the Kwiggle.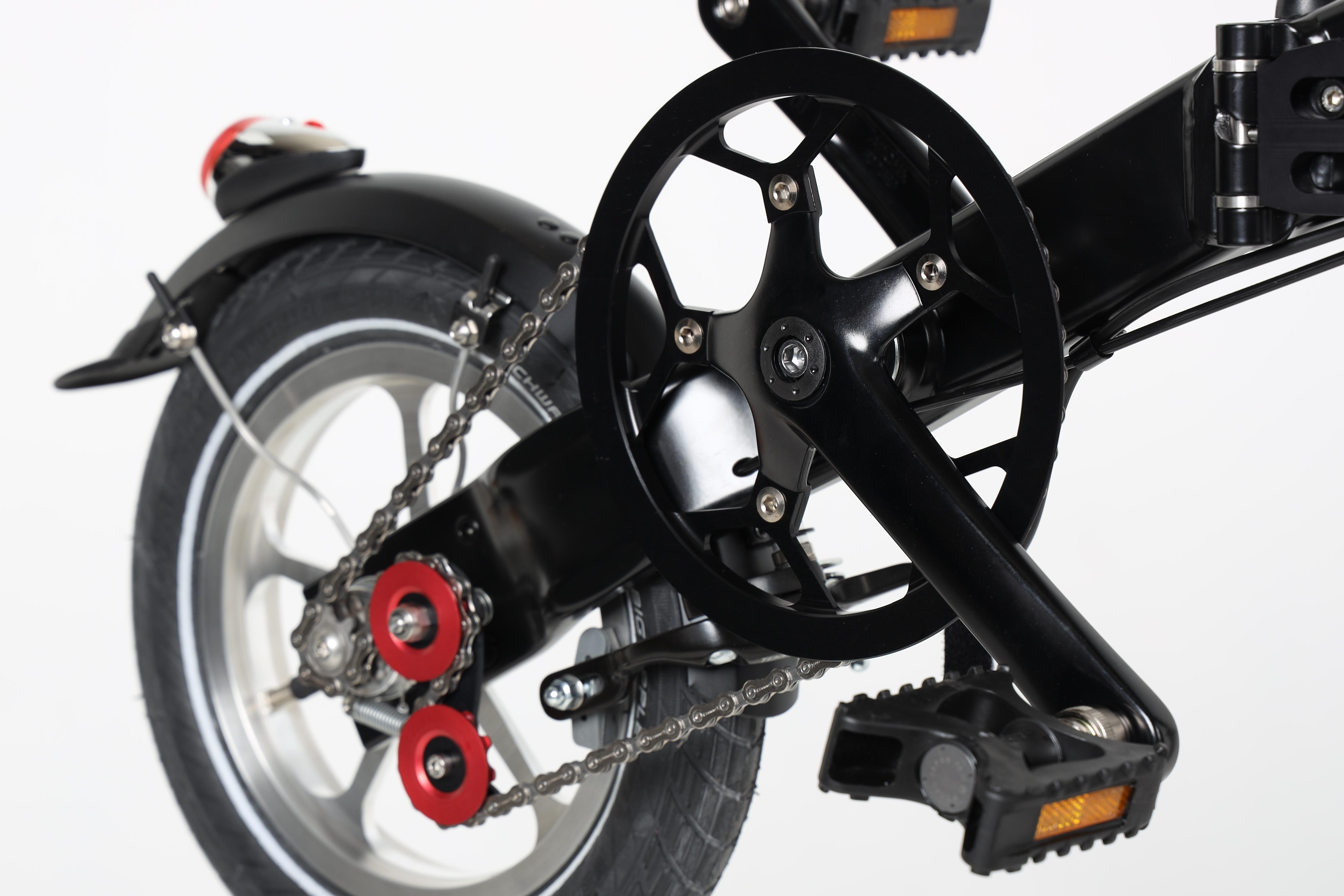 THE 3-SPEED CRANK UNIT
Miche Team CPT

Crank length 170 mm

5-arm, bolt circle 110mm

1 chainring with 46 Z

with integrated chain guard, 7075-T6 aluminum
The Crank unit fulfills two important tasks. It has a particularly small Q-factor so that the feet can be as close together as possible. This is much more comfortable for riding while standing. In addition,  the Miche Team CPT is one of the lightest representatives of the square aluminum cranks.
Chain wheel and chain guard are made of one piece, which results in a very noble look.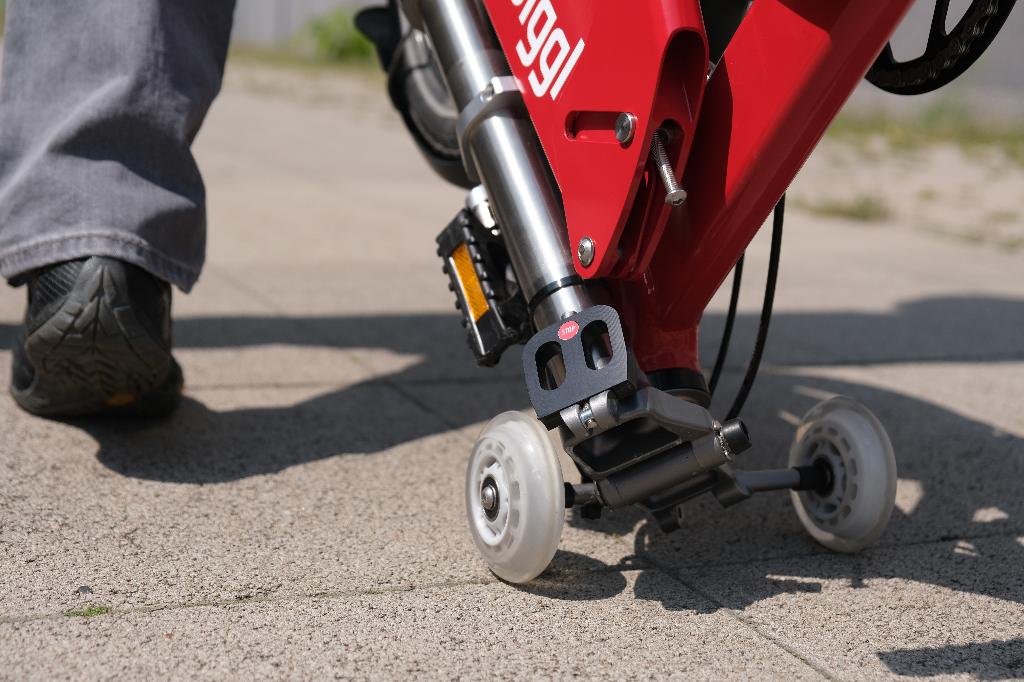 THE TROLLEY WHEELS
In trolley mode, the Kwiggle is easy to pull. Just like a trolley suitcase.
The trolley wheels are made extra large for this purpose, so that pulling of the folded Kwiggle is easy and pleasant everywhere, even on uneven terrain.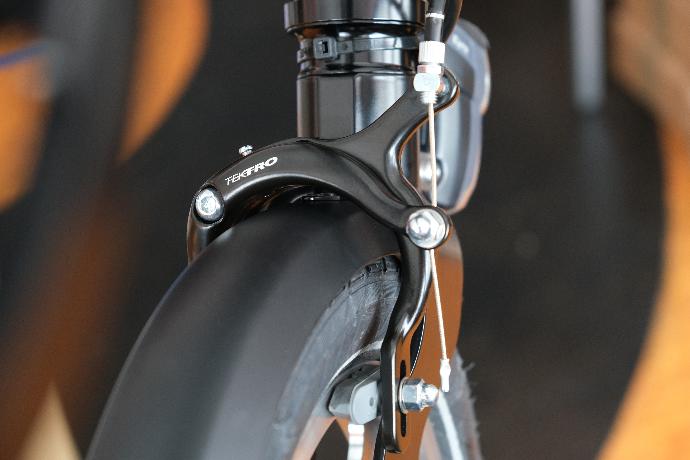 THE BRAKES
The side-pull brake is the lightest and most space-saving brake there is. That's why we chose to use them.
Because with the Kwiggle it depends on every millimeter and every gram.
We have equipped the front brake with a brake force limiter, which prevents falling forward even when braking hard in the heat of the moment.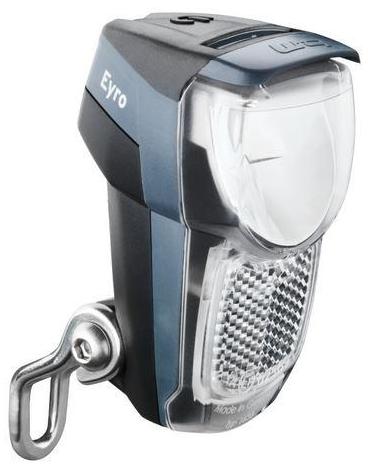 THE LIGHTING


The Eyro model from Busch and Müller combines detailed driveway illumination at 30 lux with high compactness. The EYRO is a battery powered front light of high quality. It can be simply removed for charging and than connected to a USB charger.
.
We mount the EYRO just 40 cm above the ground in order to make the ground structure (edges, bumps) visible. The detection of cracks and bumps  on dark roads is therefore no problem. It also has an excellent light output.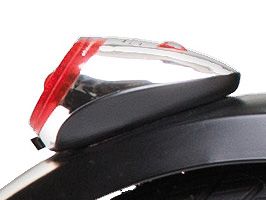 The rear light

The Spanninga No. 9 with reflector and battery convinces with its retro look.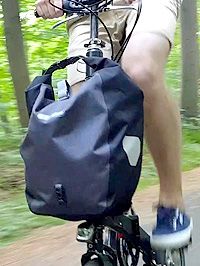 THE LUGGAGE RACK
The luggage rack is another highlight on the Kwiggle. We wanted our customers to be able to use their Ortlieb bike panniers, if they already have them, without having to spend extra money on a separate luggage system. We have developed a luggage carrier that fits perfectly into the folding size, allows at least 10 kg payload and at the same time weighs only 75 g.

.

All current Ortlieb rear-wheel or Ortlieb front-wheel bags fit on the luggage carrier.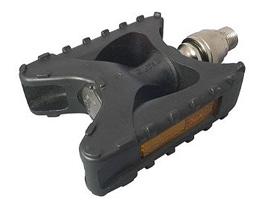 THE PEDALS
MKS XP-EZY with reflectore,

only 330g.

Perfect functioning plug-in principle.

Quality made in Japan.

We use plug-in pedals. This makes the folding size of the Kwiggle 2 cm narrower and has therefore hand luggage size.

.




The pedal is very easy to remove with one hand and is significantly more robust than any folding pedal.
Kwiggle equipment:
Colors:
Black, White, Red, Blue
3 gears rear:
3-speed derailleur with front derailleur (7, 8 and 10 teeth)
If 6-speed selected:
Schlumpf speeddrive with 2 gear steps in front.
2 transmission gears in front in combination with
3-speed derailleur with front derailleur (7, 8 and 10 teeth).
Frame:
7000 series aluminum and high strength stainless steel

Brakes and Brake Levers:
Tektro side-pull brake
Rims:
Rim: Aluminum wrought-alloy, made out of one piece
Tires:
Tires: Schwalbe Big Apple 12 Zoll with reflective stripes
Wheel guards:
SKS
Crank:
Miche Team CPT, 170 mm, LK 110mm
Chainring with chain guard
7075-T6 aluminum, black anodized
46 teeth

Luggage carrier:

for bike bag and slot for right pedal
Front light:
Busch+Müller, EYRO (30 Lux) with integrated rechargeable battery
Rear light:
Spanninga No. 9 with battery