Kwiggle, The Best for the Last Mile

Experience pure freedom and flexibility in urban traffic

Looking for a parking space:
That sucks !!
Do you live in the city and need a car?
Then your search for a parking space often looks like this:
You drive 10-20 min until you find a parking space and then walk another 5-10 min home.

You waste 15-25 minutes looking for a parking space!
And you drive an extra 2-4 km by car.
And more and more often!
Let's be honest: It's annoying.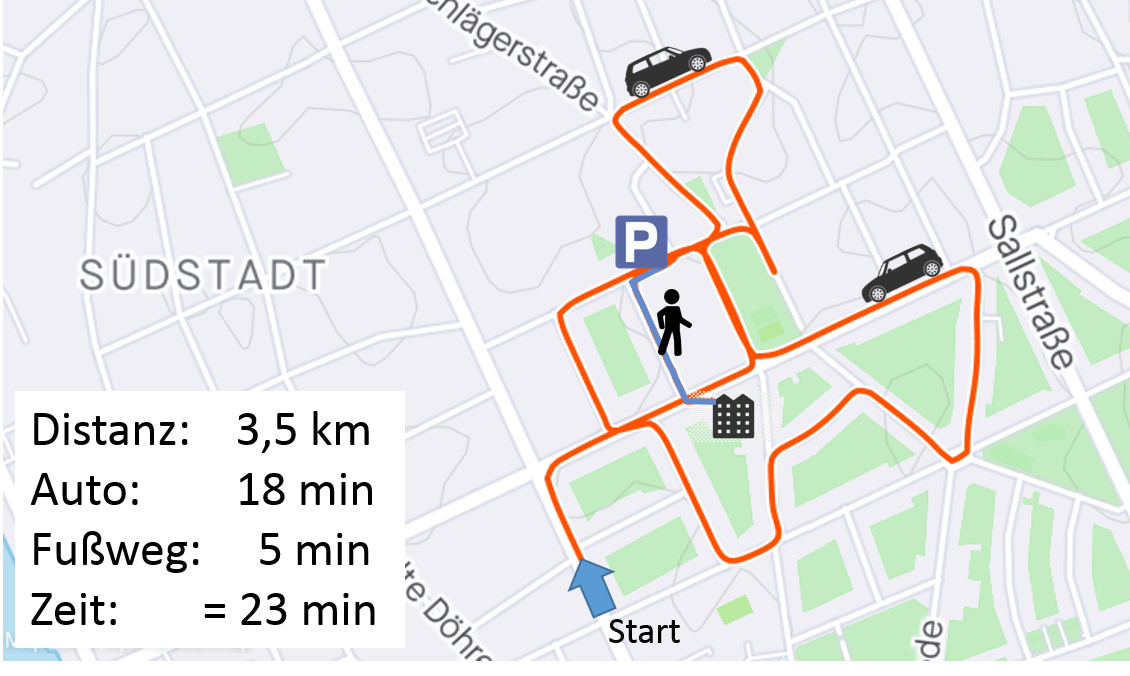 The solution: Kwiggle for the last mile
Pack a Kwiggle in the trunk, it takes up very little space.
Then you can park anywhere and drive the last mile with the Kwiggle.
It's faster, healthy and fun.
No more looking for a parking space.
Kwiggle into the electric car
The charging station for your e-car is a last mile away from your destination?
The Kwiggle is the size of hand luggage and fits into any electric car.
Kwiggle speeds up public transport
Everyone wants to promote public transport. But everyone knows: I'm too slow:
Walk to the bus - wait - take the bus - change to the underground - wait - take the underground ... All in all, it almost always takes 50% longer than by car.

No wonder we still drive so much car in the city.

The Kwiggle is always with you. It makes your last mile faster,
so that you can get to your destination just as quickly by S-Bahn as by car:

You unfold the Kwiggle and set off directly from your front door.
This way you can get to any S-Bahn station in just a few minutes.
You get straight into the S-Bahn and stow the Kwiggle under the seat.
From the end point, you can then continue directly to your destination with the Kwiggle.

It doesn't get any faster or more flexible than this. And all that without traffic jams!
With Kwiggle you stay mobile everywhere.
That's what makes the combination of Kwiggle + public transport so attractive.

Here you can see a door-to-door comparison for Berlin: